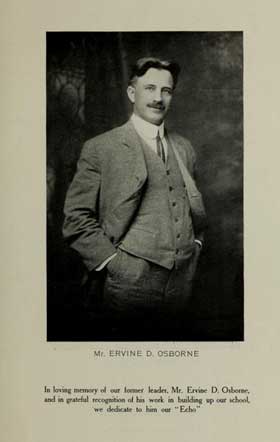 Ervine D. Osborne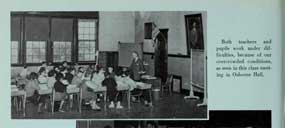 "Both teachers and pupils work in difficulties, because of overcrowded conditions, as seen in this class meeting in Osborne Hall."


"Principal Ervine D. Osborne of the Winthrop High School, died October 24 as the result of a fall from a fruit tree. Mr. Osborne was a graduate of Bowdoin College and has taught for three years in Gardiner, Mass. before coming to the high school here as principal in 1895."
Ervine D. Osborne
In loving memory of our former leader, Mr. Ervine D. Osborne, and in grateful recognition of his work in building our school, we dedicate to him our "Echo""
Memorial former location: Winthrop High School - Pauline St.
View Google Map