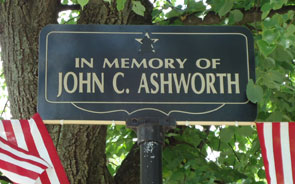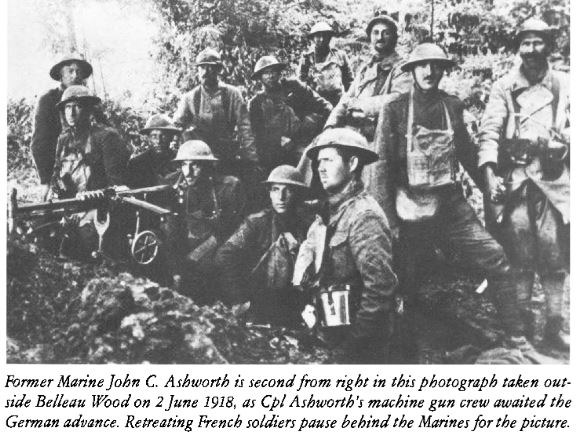 Fortitudine Vol 15 No 4 (Spring 1986) - Marine Corps University: Visiting Marine Vets Share Memories of World War I (Page 13)

John "Chet" Ashworth - U.S. Marine Corp., WWI - served with the 77th Company, 6th Machine-Gun Battalion, 2nd Division as a Gunnery Sargent. He participated in the battles of the Argonne Forest and Belleau Wood, where he earned a Silver Star for bravery. Later he was a captain in the Massachusetts State Guard during World War II.

Mr. Ashworth was born in Waltham, graduated from Colby College in 1916, and played semipro baseball for four years in Texas before returning to Winthrop, where he joined the Housing Authority. He was also a member and past Commander of American Legion Post 146, the Veterans of Foreign Wars and the Winthrop Elks.

Memorial location: At circle in Senior Housing Fort Banks.
View Google Map