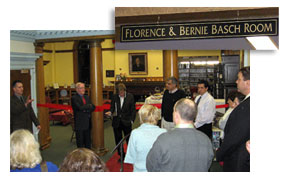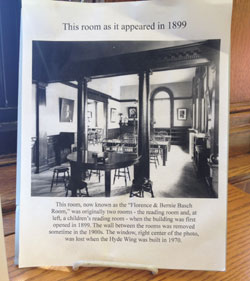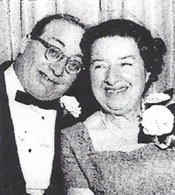 The Frost Reading Room at the Winthrop Public Library was renamed the Florence & Bernie Basch Room in February 2011. The restoration of the woodwork to its 1899 appearance was made possible by a gift from their son, N. Bernard "Buzzy" Basch.


"Born in Boston, Mr. Basch had been a Winthrop resident for the past 79 years. For the past 56 years, he owned the B. J. Basch Garage and Towing Co., which was nicknamed "Town Hall East." Presidents Truman, Eisenhower and Kennedy visited the garage during their campaigns to hold rallies.
Mr. Basch also founded the Viking Taxi Co. in Winthrop with his late son in 1958.
Mr. Basch was a Winthrop Town Meeting member for 56 years, past chairman of the Winthrop Planning Board, a Winthrop Democratic Town Meeting member, a member of the Winthrop Council on Aging, the Cemetery Commission, the Winthrop Housing Authority, and the Winthrop Bicentennial Committee. He was also a deputy director of the Winthrop Civil Defense and a sergeant in the Winthrop Auxiliary police force for 27 years.
For his community service, Mr. Basch received recognition awards from President Reagan, Sen. Edward M. Kennedy, Sen. John Kerry, the US House of Representatives, former Gov. King, Gov. Dukakis, the Massachusetts Senate and House of Representatives, the Boston City Council, the late Cardinal Richard Cushing and the Winthrop Board of Selectman."
View Google Map