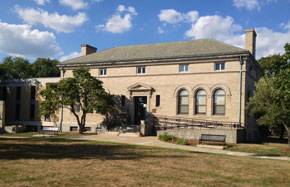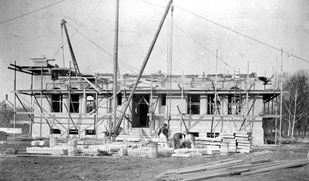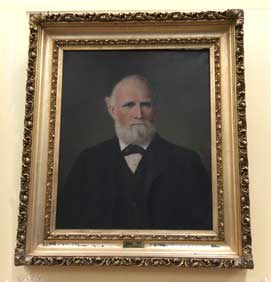 Morrill Frost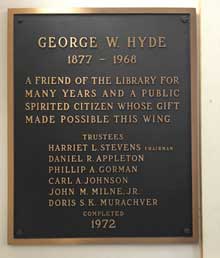 The Winthrop Public Library is comprised of two buildings – the Morrill Frost Library building (c.1899) and the George M. Hyde addition built in 1972. Although library service in Winthrop preceded the construction of the Frost Building, it was the first facility in Winthrop devoted solely to that role.
"In October 1897 Mrs. Eliza W Frost of Winthrop offered $10,000 toward the erection of a library building to cost at least $20,000, and to be called the Frost Public Library in memory of her husband the late Morrill Frost. Efforts to raise by subscription the amount needed to make the gift available proving unsuccessful, Mrs. Frost's proposition was brought before the town at the annual meeting in March 1898; the town unanimously voted $10,000 toward the building; and also purchased a lot of land on which to erect the same ground was broken for this purpose Aug. 29, 1898, and the building is now being erected from plans drawn by Architect Willard M. Bacon."
"Mr. Morrill Frost, formerly of Frost & Deaborn, restaurant keepers, at 6 Pearl street, died at his home in Winthrop, Friday. He was born in Oldtown, Me., seventy-three years ago. When he was about twenty years old he came to Boston and found employment with Kendall, who kept the restaurant under the Old State House. Later he established a restaurant and periodical room in the railway station at Worcester in 1850. He carried on business there for twenty years or more, and early in the 70's came to Boston and formed a partnership with Mr. Deaborn, and five years ago retired to private peace."
Ron Bergman Room
David Floyd Room
Dorothy L. Kinney Room
Location: 2 Metcalf Square

Google Maps Street View
View Google Map